Join us for Joji Locatelli's Mystery Wrap Knit Along
Joji's designs are fun and whimsical.  Best known for her Boxy Sweaters and 3 Color Cashmere Cowl, she is a knitwear innovator.
Here are the details from Joji:
BEFORE BEGINNING
️
Welcome to another rare mystery knit-along adventure with Joji. In the quest to knit this beautiful wrap (stole), we will have fun unveiling each clue while playing with color and texture.
I wouldn't want to make any knitter disappointed with the finished outcome, but the point of a Mystery Knit Along is not knowing what you'll be making, there's always that risk…
Therefore, here are some facts about the wrap that will help you decide if you will like to embark on this project:
The shape is a true rectangle. This wrap can be worn as a wrap, blanket scarf or even as a blanket.
Approx. measurements are 26½ x 72" (66 x 180 cm) blocked.
It has a graphic look, but it is still classic.
You will need yarn in 5 colors and you will use up a lot of your yarn, so you need full skeins.
The total approx. yardage is 1700 yards (1555 m). It is a BIG wrap. Please be aware of this.
There will be 5 different clues, spread out over 5 weeks.
It is good for all levels. There will be TV knitting and more engaged knitting. You will sure have fun.
There is no brioche involved. There are no short rows either.
There is a little bit of simple lace, about 10% of the total project.
There is a lot of garter stitch.
Here at The Mermaid's Purl we will be knitting alongside her. Stop in for advice on picking out your colors or any questions you have along the way.

Need inspiration? We've put together a bunch of colorful kits!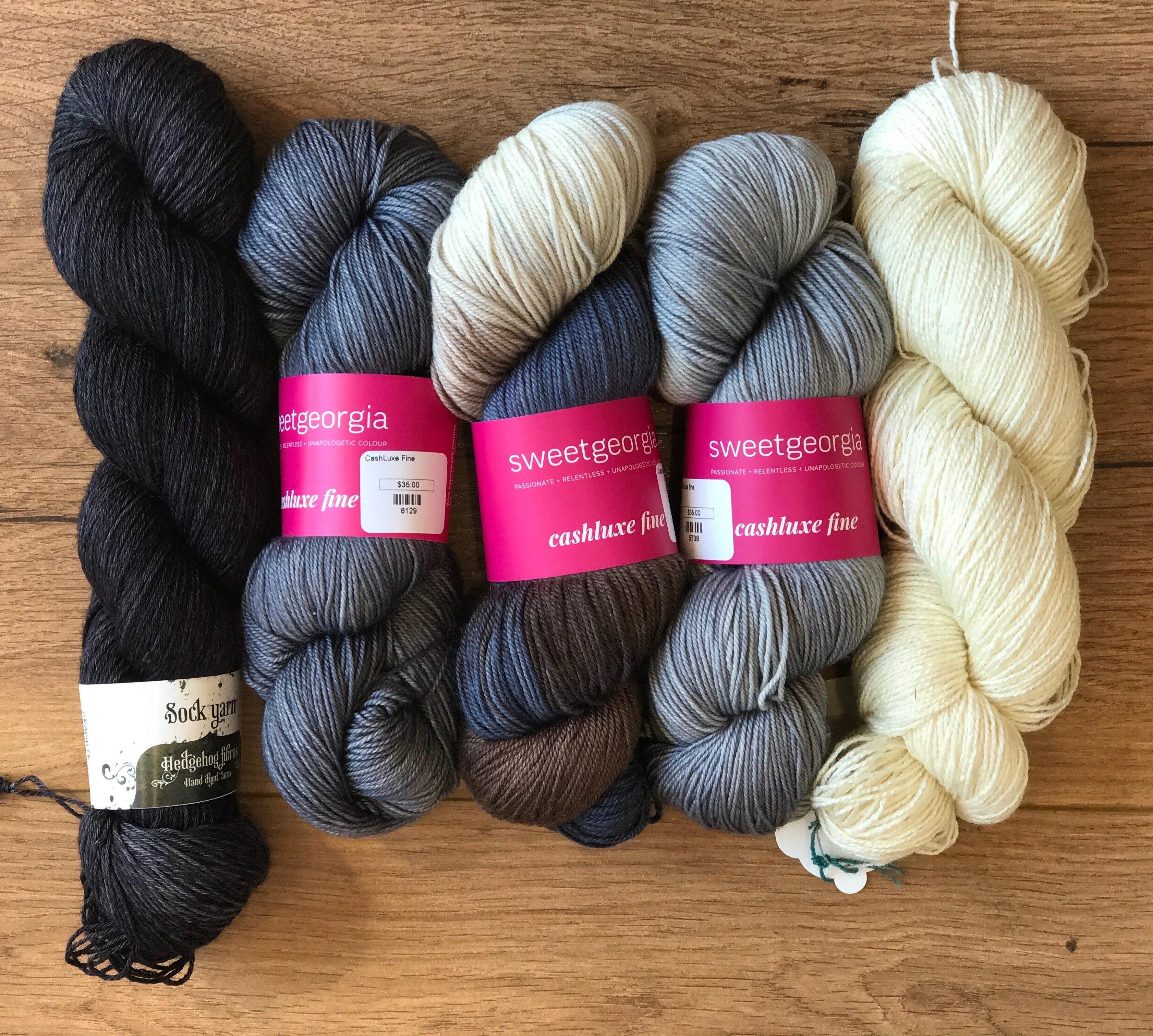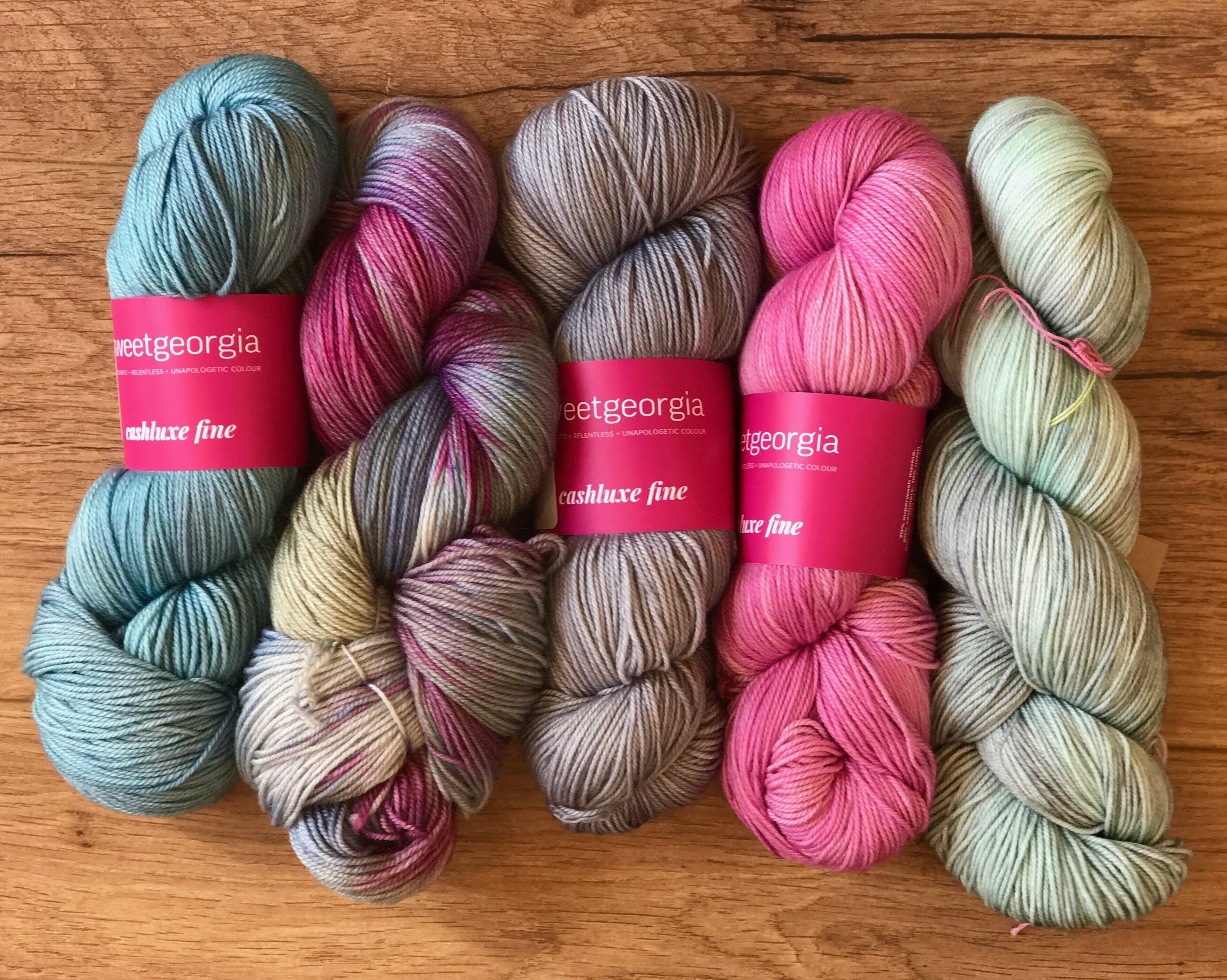 Every participant from our shop gets a free project bag. Tag @mermaidspurl on Facebook and Instagram and be entered to win even more yarn goodies upon completion!
---